This feature is only available to admins and owners
Choose whether you want to enable co-editing (all team members are able to edit) for all notes.
The owners and admins can change the settings by accessing Settings > Team settings > Team management.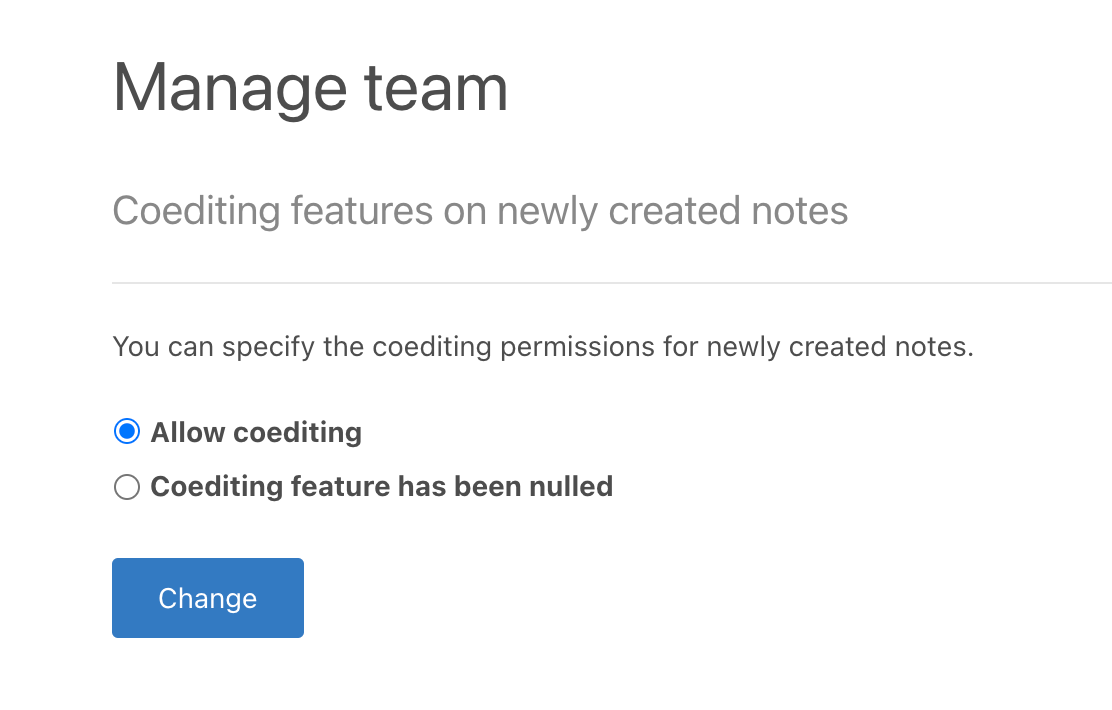 If co-editing is enabled, a checkbox will appear when publishing notes.