Learn how to share notes outside of the Kibela service.
How to publicly share notes
Click the "Share" button on the top right.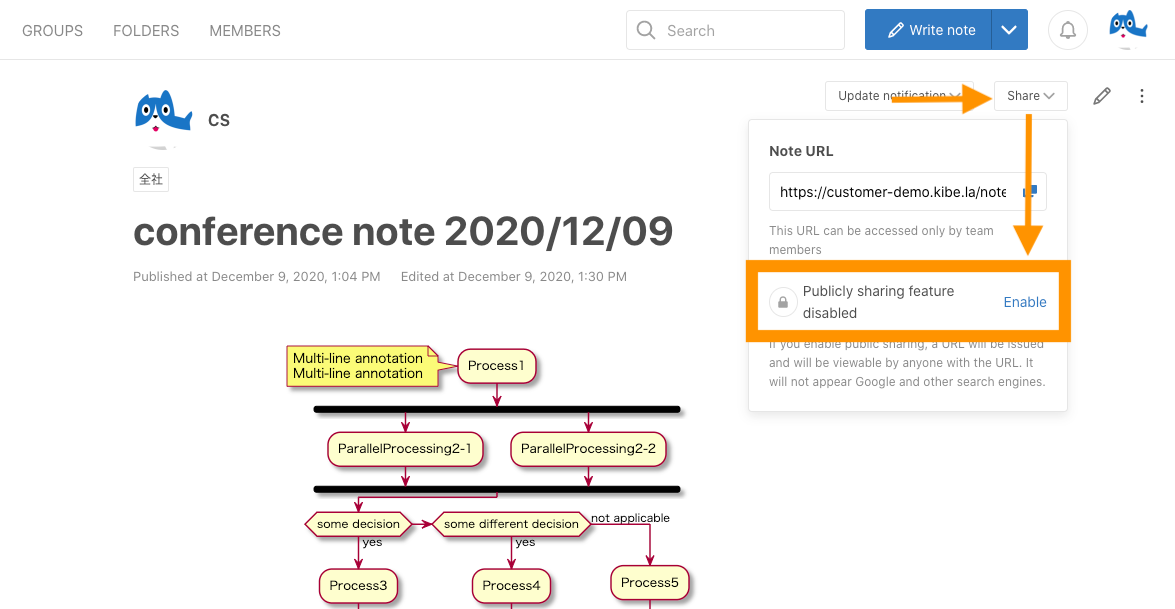 To share your note to non-team members, share the URL issued under "public sharing."
You will be able to see a preview of the note when you share it.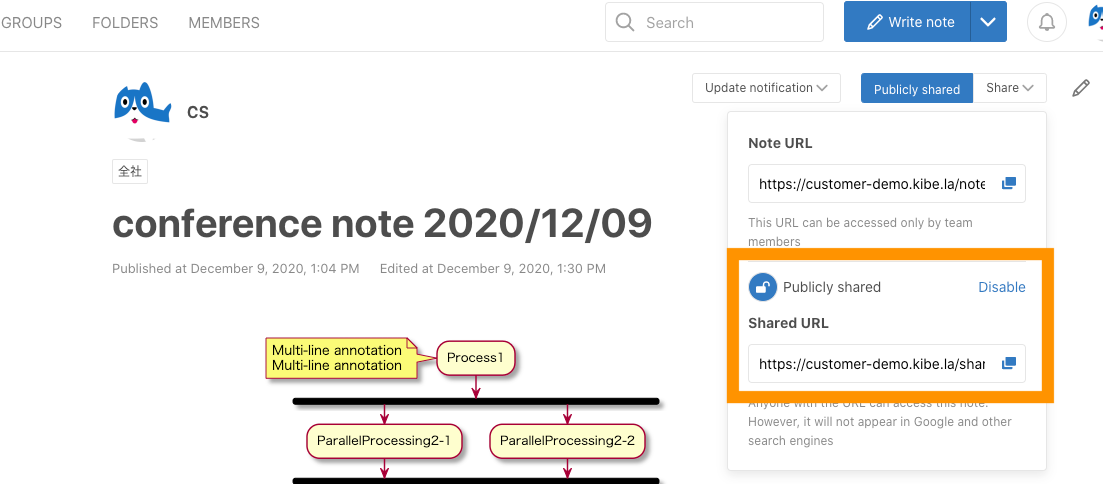 Note that publicly shared notes will not show up on Google and other search engines.
View publicly shared notes
To view all publicly shared notes, access the following page.